Share Some Love!

Popular Posts
Giving a dog a bath regularly is good for a shiny coat, healthy skin, and a sweet-smelling companion. Let's face it; dogs can get pretty ...

I decided to research about homemade dog wheelchair because I would really love to help Tina my Facebook friend who cares for dogs with spe...

Every home with dogs should have apple cider vinegar. It's a remedy with multiple uses for dogs: alleviating allergies, arthritis, es...

I am a dog lover, and my dogs loves to dress up that's why I am always excited for Halloween. I have collected some ways on how we can ...

Fighting dogs are not allowed to live normal lives. Instead, they spend their time chained in place, training or fighting. They often live...

Brushing your dog's teeth on a regular basis can prevent health problems and veterinary bills in the future. Making an organic dog t...

Can Dogs Help Treat ADHD in Children? Animal assisted therapy is now being used by child psychiatrists in parts of the United Stat...

I do not have a big house, but I am planning to transform my room into a dog room that's why decided to do some research, and I am real...

Do you bake for your dogs? or do you prefer to buy a dog cookies at your favorite pet supply shop? Photo grabbed at http://www.slowtravt...

As an owner of a Lhasa Apso, I always make sure to set aside a budget for my dog's grooming. And because my dog has an attitude probl...

Wednesday, 17 April 2013
Wordless Wednesday: Just a cute picture of a mama dog. :)
Statistics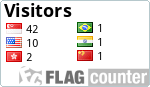 Blog Directory Top Blog Sites


Blogs Candles Promote Blog
Blog Directory Blog Community


Jar Candles Blog Submission

My Blogroll